United Kingdom Malayali Social Workers Forum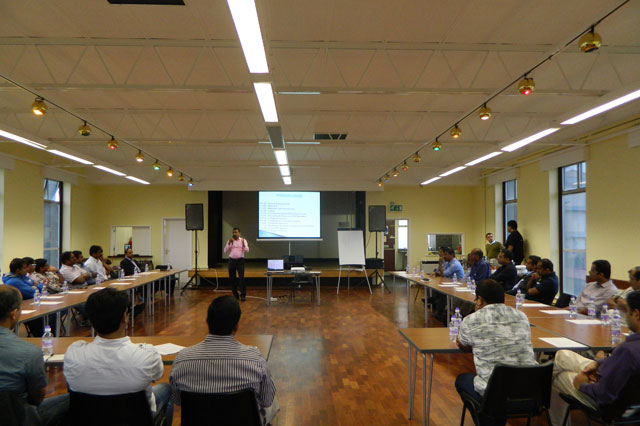 UKMSW FORUM (United Kingdom Malayali Social Workers Forum)
UKMSW Forum is a professional organisation of qualified Social Workers hailing from Kerala state in India who are currently registered with Social Work England in the United Kingdom.
The purpose of this forum is to promote good Social Work Practice and celebrate the academic, career and practice achievements of the members. The forum will function as an avenue for its members to exchange skills, knowledge and experience with other colleagues and partner agencies.
By joining the Forum, our members are committing to the values set out within Social Work Code of Ethics and enjoy a range of services and benefits offered by the Forum. The forum aims to bring together more than 200 Malayali Social Workers currently working across the United Kingdom in various Local Authorities and Voluntary Organizations.
Testimonials
I was fortunate to receive high quality professional advice, help and assistance from the Resource Team of UKMSW Forum. Without their support I was unlikely to get my first Social Work job in the UK. I strongly recommend other Social Workers to be part of this Forum. This is an excellent opportunity to share our knowledge, skills and experience.

Binoj Jacob
I am very pleased to acknowledge and appreciate the support and guidance given to me by the Resource Team for securing my first Social Work job in the UK. The resource team proved to be very effective especially in the key areas including Interview skills, CV preparation and Mentoring. The support and guidance helped me to boost my confidence throughout my career.

Giles John
I benefited from having excellent help, support from the Resource Team, UKMSW Forum especially the Mentoring & the guidance on interview skills. As I qualified as a Social Worker from India, the timely help and support provided by the Resource Team helped me to secure my first social work job in the UK. I value the ongoing peer support and encourage other Social Workers to join the Forum.

Milton Jacob
I thankfully acknowledge that I received a timely mentoring and assistance from the Resource Team of the UKMSW Forum to secure my first SW Job in the UK. I am very pleased to recommend all Social Work job seekers to benefit from the resource team for necessary preparation and guidance. God works through people.

Mathew Sebastian
I am happy and proud to say that this Forum and the well experienced Resource Team guided me with their valuable advice and support to make my dream come true, my first job as a Social Worker. I would suggest any Social Worker looking for a job to grab this window of opportunity. The Mentoring and support are remarkable.

Dhanya Anoop
I am grateful to UKMSW forum for the great support, motivation & guidance provided to me. This has helped me as the stepping stone to my Social Work career in the UK. I acknowledge and appreciate the professionalism of the Resource Team for their selfless efforts and commitment.I do offer my sincere support and best wishes to UKMSW forum.

Suresh Abraham
UKMSW forum truly changed my life. My biggest win from the forum was members helped me to prepare for the interview. I would recommend to anyone who wishes to get social worker job in U.K.

Sinoy Jose
I am privilaged to be a part of this forum. The great support, motivation and mentoring helped me for successful interview and secure my first Social work job in UK. I am so happy and grateful for the help I have received, particularly in areas of interview skills and CV preparation. I recommend all malayali social work graduates to join the forum and make use of the experience of this wonderful group.

Jaicy Jaimon
I am grateful to the Resource Team of UKMSW Forum for their excellent help and support provided to me. Without this support I was unable to get my first Social Work job in the UK. I strongly recommend the services and programmes of the forum to the newly qualified and experienced Social Workers in order to share their knowledge and skills.

Selson P John